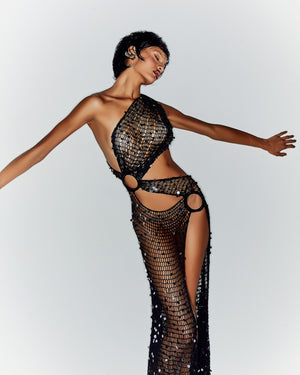 WHO WE ARE
Ammi specializes in crochet, creating timeless masterpieces handcrafted with artistic precision. These exquisite pieces of art are built to last for generations, never going out of fashion, and are exclusively tailored for discerning connoisseurs.
Check out our new collection here
AMMI RESORT
Crochet connects us with our ancestral roots, perpetuating itself through generations.

Created in 2015 under sustainable principles, we employ 200 local artisans who use their love of crochet to make the most exclusive pieces in your wardrobe.
The pieces created and woven by hand by the Ammi team reflect a contemporary look, bold design and the care invested in each stage of the process. All the pieces that reach you were carefully crafted, one by one, by precise and sensitive hands.

Ammi is proud to produce exclusive, authorial and ethical pieces. Our approach values ​​quality, timelessness and modeling, following the principles of the Slow Fashion movement. Thus, our products will accompany you for many years.